Need more information? Do you have any questions or comments? Our business depends on your satisfaction, so please let us know what you think.

Just click this address to send us mail:

You can reach us at our mailing address:

Chris'CritterCare
PO Box 244
Fonthill, Ontario L0S 1E0

Or you may feel free to phone us at 905.933.8711

Chris'CritterCare ...

Your pet's best friend when you can't be there!

We look forward to hearing from you and your critters!
Please feel free to browse these related links.

All Canadian Pet Services Network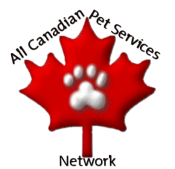 ACPSN is a a membership organization for pet care professionals across Canada
Your one-stop source for everything "PET" in the Niagara region!
Pets Can Stay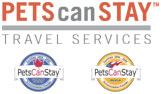 Pets Can Stay is the national certifying body for accommodation providers that welcome pets, and North Americas full-service travel agency for pet-toting travelers.
It's every pet owner's worst nightmare. A beloved pet needs veterinary care, but the owner can't afford treatment. For many seniors and people with disabilities, this scenario is a sad reality. That's where the Farley Foundation steps in.
Ontario Society for the Prevention of Cruelty to Animals
We are all about protecting animals! We are a non-profit charitable organization, dedicated to the welfare of all animals — from birds to bats, rats to raccoons, dogs to deer and cats to cows.
Visit Verge Insurance Brokers Limited if you have any questions or concerns regarding our bonding and liability insurance coverage.